Brit premium Junior
XL Breed – Chicken 50%
Dry food for adult giant breed dogs
is a dry food adapted for extra large dogs (45-90 kg) at a young age (4-30 months). The feed is rich in animal protein which leads to balanced growth.
Glucosamine and chondroitin lead to healthy joints and an optimal calcium-phosphorus ratio provides a healthy skeleton.
For dogs of very large breeds, the right amount of protein in the feed is extremely important because of the possibility of problems with bone formation. The reduced energy content in the feed allows adequate control of the optimal weight of dogs and thus reduces the occurrence of joint diseases. The high concentration of nutrients in food allows for relatively low food doses, which in turn reduces the risk of bowel torsion. The correct proportions of fatty acids (omega 3 and 6) affect the health of the circulatory system and prevent its diseases.

REGULATES STRESS AND PROMOTE THE HEART FUNCTION
A high content of omega-3 fatty acids
for a positive effect on cardiac function with chamomile and blueberries that contribute to better stress management.
HEALTHIER JOINTS FOR BETTER MOVEMENT, AND MOBILITY
Natural cartilage-protecting substances from collagen, crustaceans and green-leaved mussel in combination with a high content of omega-3 fatty acids promote joint health and mobility in older dogs.
PROMOTES IMMUNE DEFENSE AND HEALTH
Fruits, herbs and turmeric are naturally rich in vitamins and have a positive effect on the immune system.
Food rich in fresh chicken 50%.
Contains herbal and fruit extracts to enhance palatability and digestibility (rosemary, grape marc, turmeric, citrus and clove).
 Rich in vitamins, minerals and trace organic micro elements
 Increased enzyme production in the body, and better absorption of Vit E – protecting cells from free radicals promoting a longer and healthier life .
 Better protection of PUFAs (polyunsaturated fatty acids)
 Increasing the attractiveness of the food (smell, taste) – higher palatability and better taste sensations for the dog.
 Does not contain soy, GMO, & chemicals or preservatives.
system and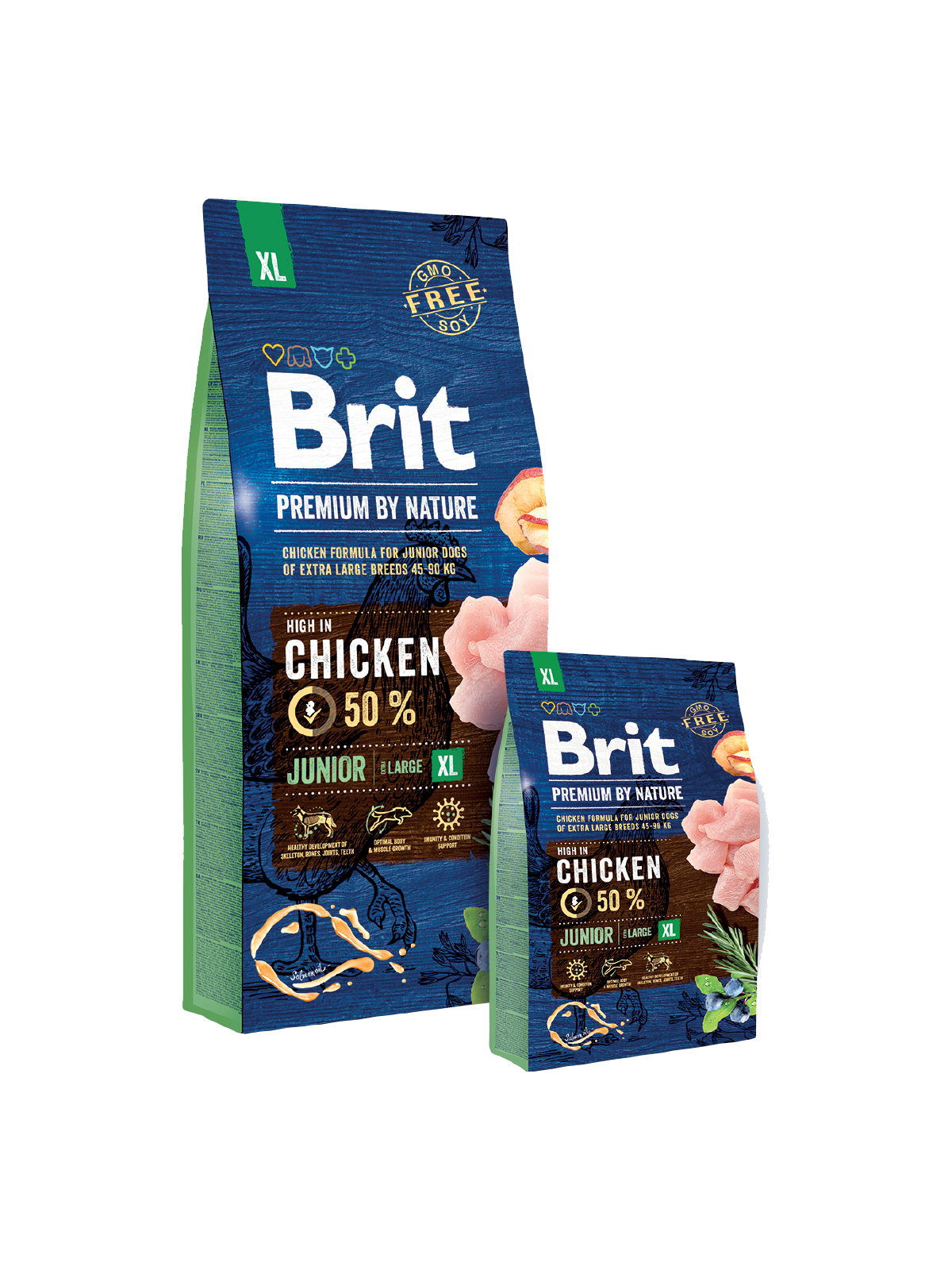 Ingredients & Nutrition
INGREDIENTS


Ingredients:
50% chicken (30% dehydrated, 20% boneless meat), oats, wheat, chicken fat (canned tocopherols), corn, salmon fish oil (2%), dried apple, hydrolyzed chicken liver, brewer's yeast, collagen , crustacean shells (source of glucosamine, 260 mg / kg), cartilage (source of chondroitin, 180 mg / kg), herbs and fruits (cloves, citrus, rosemary, turmeric, 150 mg / kg), mannoligosaccharides (150 mg / kg), fructo-oligosaccharides (100 mg / kg), yucca mojave (100 mg / kg), dried chamomile (90 mg / kg), green mussels (source of glycosaminoglycans, 60 mg / kg), blueberries (6 0 mg / kg).

Analytical components:

crude protein 31.0%, crude fat 16.0%, moisture 10.0%, crude ash 7.0%, crude fiber 2.2%, calcium 1.6%, phosphorus 1.1%, omega -3 fatty acids 0.2%, omega-6 fatty acids 1.9%.
GUARANTEED NUTRITION
CALORIE CONTENT (CALCULATED)
NA

Kcal/Kg
GUARANTEED ANALYSIS
50%

chicken

2%

oats

31%

crude protein

16%

crude fat

10%

moisture

7%

crude ash

2.2%

crude fiber

1.6%

calcium

1.1%

phosphorus

0.3%

omega -3
Feeding Instructions
Feeding table:

May be served dry or moistened with lukewarm water. In case of junior dogs - recommended daily food intake shown in a feeding table should be divided into 2-3 equal portions during the day. When serving Brit Premium for first time, use smaller amounts and mix it with previous food and gradually increasing the portion of Brit Premium. Always make sure your dog has plenty of fresh water.

Additional Information
Additional Information
| | |
| --- | --- |
| Weight | N/A |
| Weight | 1 KG, 15 KG |
Ratings & Reviews

Write a review