PREMIUM – ADULT – XL BREED 48% CHICKEN
Dry food for adult dog of large breeds

$14.00

Complete Chicken Formula for Adult Dogs of Extra Large Breeds (45-90 kg). Full-time dry food for adult giant breed dogs. The balanced formula fully provides all the necessary nutrients, vitamins, minerals, and also contributes to the maintenance of the health of dogs of giant breeds.
BRIT PREMIUM ADULT
XL BREED – 48% Chicken
Dry food for adult dog of large breeds
dry food adapted for extra large dogs (45-90 kg) at a young age (4-30 months). The feed is rich in animal protein which leads to balanced growth.
Glucosamine and chondroitin lead to healthy joints and an optimal calcium-phosphorus ratio provides a healthy skeleton.
For dogs of very large breeds, the right amount of protein in the feed is extremely important because of the possibility of problems with bone formation. The reduced energy content in the feed allows adequate control of the optimal weight of dogs and thus reduces the occurrence of joint diseases. The high concentration of nutrients in food allows for relatively low food doses, which in turn reduces the risk of bowel torsion. The correct proportions of fatty acids (omega 3 and 6) affect the health of the circulatory system and prevent its diseases.
Information Brit Premium by Nature is a complete and delicious food with high meat content to ensure that our dogs enjoy a healthy and happy life. Brit carefully selects only the finest ingredients from natural sources to guarantee excellent digestibility and taste. Brit Premium by Nature respects the different differences between individual breeds, whose main parameter is appearance and body weight. It has been developed specifically to meet the needs of all weight and age groups.
Product description What distinguishes Brit Premium in particular is that the meat content is as high as 45-55%. The type of meat raw material is also unique because it is made by Brit himself and is made entirely of meat, intestines and cartilage which are mixed with locally grown maize which is then ground together with the meat and dried before going to feed production. All Brit Premium feed for dogs is enriched with: Salmon oil is a natural source of Omega 3 and 6 which contributes to healthy skin and glossy coat. Clover, citrus, rosemary, turmeric and dried blueberries are natural sources of vitamins and antioxidants. Dried apples are a good source of fiber that contribute to the development of a good gut flora. Collagen from crustacean peel and green-lipped mussel are natural sources of chondroitin and glucosamine for healthy joints and ligaments.
Characteristics Brit dry dog ​​food contains a variety of special ingredients that positively affect the nutritional properties of the feed. Unique nutrients with functional components that promote the immune system and health and help reduce the risk of serious illnesses.

DISABLES STRESS AND PROMOTES THE HEART FUNCTION
A high content of omega-3 fatty acids
for a positive effect on cardiac function with chamomile and blueberries that contribute to better stress management.
HEALTHIER JOINTS FOR BETTER MOVEMENT, AND MOBILITY
Natural cartilage-protecting substances from collagen, crustaceans and green-leaved mussel in combination with a high content of omega-3 fatty acids promote joint health and mobility in older dogs.
PROMOTES IMMUNE DEFENSE AND HEALTH
Fruits, herbs and turmeric are naturally rich in vitamins and have a positive effect on the immune system.
Chondroitin and glucosamine, which are necessary to maintain the health of the joints.
All the necessary trace elements in chelate form, thus ensuring their high digestibility.
It contains no soy beef or pork- which are weakly digestible sources of protein, which leads to low digestibility of feed and excessive loading on the intestinal tract, in addition, they can cause allergic reactions.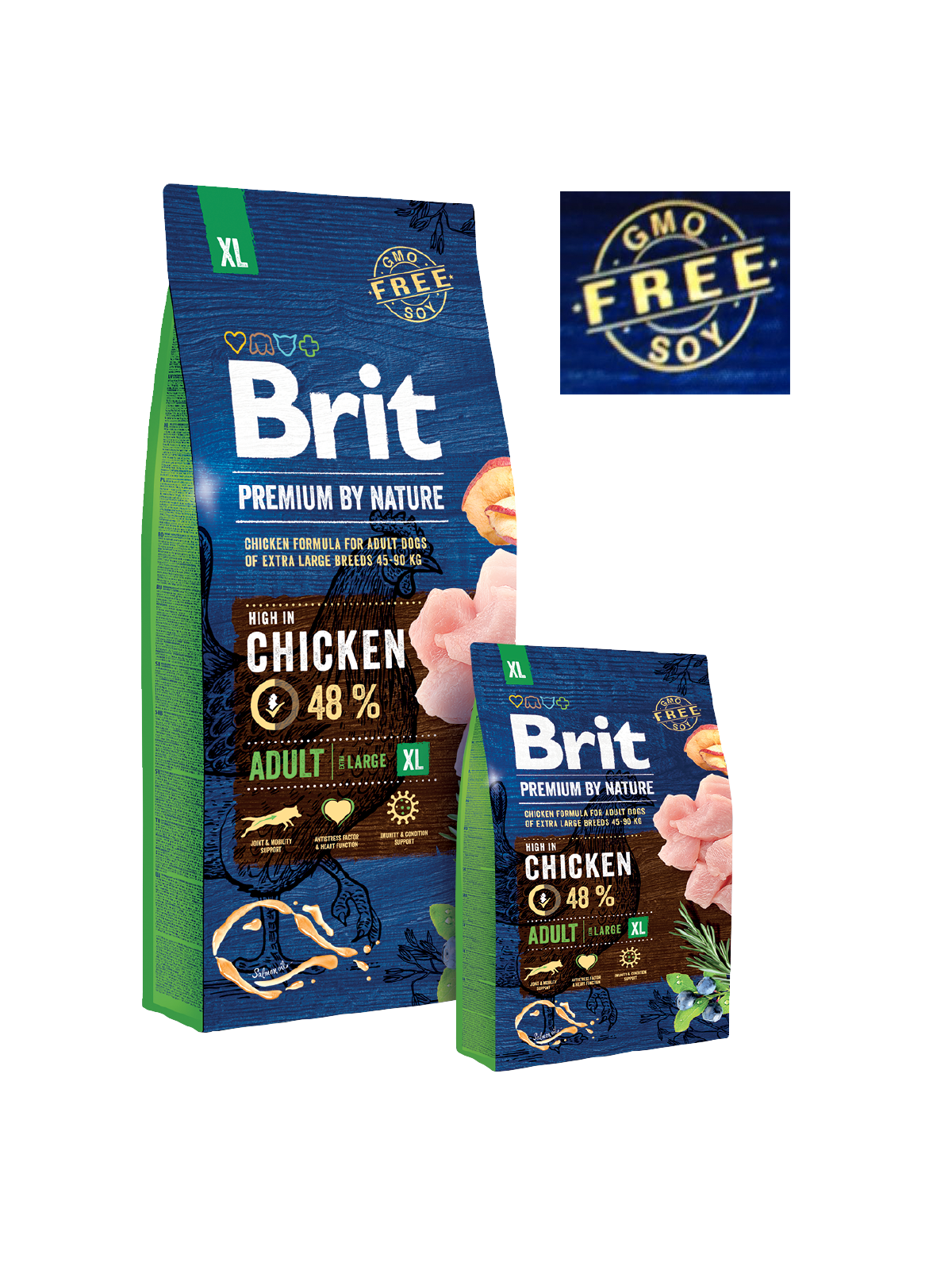 Ingredients & Nutrition
INGREDIENTS
Composition:
chicken 48% (dehydrated 28%, deboned 20%), oats, wheat, chicken fat (preserved with mixed tocopherols), corn, apples dried, salmon oil (2%), hydrolyzed chicken liver, brewer ́s yeast, collagen, crustacean shells (a source of glucosamine, 210 mg/kg), cartilage (a source of chondroitin, 150 mg/kg), herbs & fruit (cloves, citrus, rosemary, curcuma, 120 mg/kg), mannan-oligosaccharides (120 mg/kg), fructo- oligosaccharides (90 mg/kg), Mojave yucca (90 mg/kg), chamomile dried (80 mg/kg), green-lipped mussels (a source of glycosaminoglycans, 50 mg/kg), blueberries dried (50 mg/kg)
Analytical ingredients:
crude protein 28.0 %, fat content 16.0 %, moisture 10.0 %, crude ash 7.0 %, crude fibre 2.5 %, calcium 1.5 %, phosphorus 1.1 %, omega 3 0.2 %, omega 6 1.8 %
Nutritional composition:
vitamin A (3a672a) 15 000 IU, vitamin D3 (E671) 1 000 IU,  vitamin E (α-tocopherol) (3a700) 400 mg,  biotin (3a880) 0.5 mg,  choline chloride (3a890) 500 mg,  zinc chelate of amino acids hydrate (3b606) 70 mg,  ferrous chelate of amino acids hydrate (E1) 60 mg,  manganese chelate of amino acids hydrate (E5) 30 mg,  potassium iodide (3b201) 0.5 mg,  cupric chelate of amino acids hydrate (E4) 12 mg,  organic form of Selenium produced by Saccaromyces cerevisiae CNCM I-3060 (selenised yeast inactivated) (3b8.10) 0.2 mg, 
Contains EU approved antioxidants: tocopherol extracts from vegetable oil (1b306), ascorbyl palmitate (1b304) & rosemary extract
Metabolizable energy:
3 770 kcal/kg
GUARANTEED NUTRITION
CALORIE CONTENT (CALCULATED)
3 770

Kcal/Kg
GUARANTEED ANALYSIS
48%

chicken

2%

oats

28%

crude protein

16%

crude fat

10%

moisture
Feeding Instructions
Feeding table: May be served dry or moistened with lukewarm water. In case of junior dogs - recommended daily food intake shown in a feeding table should be divided into 2-3 equal portions during the day. When serving Brit Premium for first time, use smaller amounts and mix it with previous food and gradually increasing the portion of Brit Premium. Always make sure your dog has plenty of fresh water.  
| | | | | | | |
| --- | --- | --- | --- | --- | --- | --- |
| Body weight of dog (kg) | 55 | 50 | 60 | 70 | 80 | 90 |
| Daily amount (g/day) | 340 | 380 | 430 | 480 | 540 | 590 |

Additional Information
Additional Information
Ratings & Reviews

Write a review