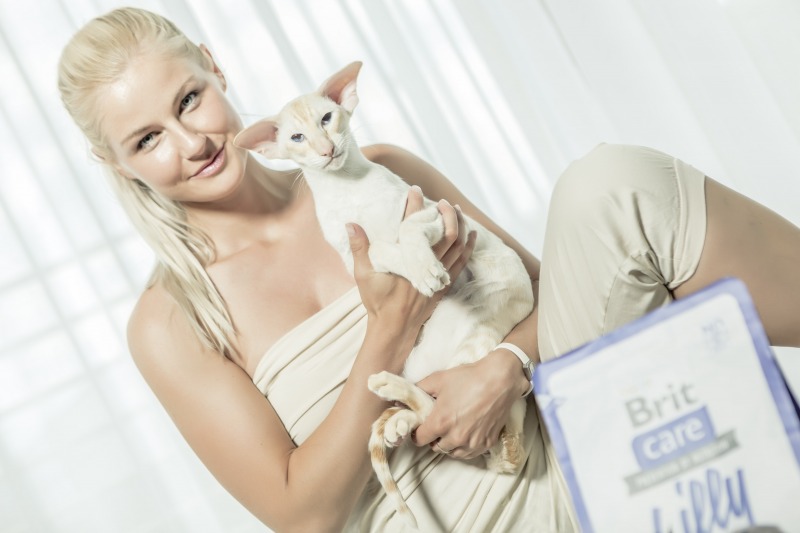 UNIQUE NUTRIENTS
Chondroitin,Chelates trace Minerals –
Collagen, crustacean shell and green-leaved mussel, natural
Source of Chondroitin sulphate, glucosamine sulphate, MSM
for healthy joints and ligaments
Balanced ratio of Ca-P:
These substances are naturally occurring in cartilage. They help to
keep the joints, and help to restore damaged cartilages. Balanced
content and ratio of calcium and phosphorus contributes to proper
per bone development
Chelated trace elements (Zn, Cu), organic selenium
Chelates are atoms of certain trace elements "coated" with amino
acids. This "coat" protects the trace element against degradation
on surface of the intestinal mucosa. It leads to very high digestibi-
lity of chelated trace elements. Chelated zinc improves the quality
of the skin and coat, copper positively infl uences blood production.
The organic form of selenium in combination with vitamin E
improves immunity and works as an "anti-aging factor
2% added salmon oil in each bag! Natural source of omega-3 fatty acids
for healthy skin and shiny fur true prevention of heart disease.
Fruits and herb such as chamomile, clover, citrus, rosemary,
turmeric, apple and dried blueberries guarantee support for
the immune system in a natural way and contribute to a healthy digestion.
Oats are an ancient grain that is rich in nutrients and fiber. Oats do not contain gluten.