BRIT CARE ADULT GRAIN FREE GIANT BREED SALMON & POTATO
Grain Free Formula for Adult -Giant Breed Dogs

Grain-free SALMON & Potato Formula for Adult Dogs of Giant Breeds (over 45 kg).
Fodderless salmon and potato food for adult dogs of giant breeds (weighing over 45 kg). Complete feed for adult dogs of extra large breeds. Hypoallergenic Recipe. Selection of raw materials ensures high digestibility of feed and reduces the risk of food intolerance. Supports the immune system, overall condition, and the prevention of serious illnesses.
Food based on salmon and potatoes
Exceptionally well balanced, highly digestible top quality dog food designed for hypoallergenic nutrition.
A special source of protein and energy ensures proper nutrition for even sensitive dogs.
Prevention against food allergies and intolerances
A recipe with a unique source of proteins and energy – salmon and potatoes – and with no cereals content for sensitive digestion.
Anti-aging factor – free radical protection
High levels of vitamin E and selenium in the organic form ensure a strong antioxidant complex, protecting the cell membranes from free radicals.
Immunity support & health protection
MOS (Mannan-oligosaccharides) maintain intestinal health, reduce pathogenic microflora in the intestines.
Support of intestinal microflora Fructo-oligosaccharides are nutrition for positive microflora in the intestine and contribute to its health.
Intestine and liver protection, odor control
Yucca extract protects intestines and liver from the bad influence of ammonia, prevents hemoglobin disintegration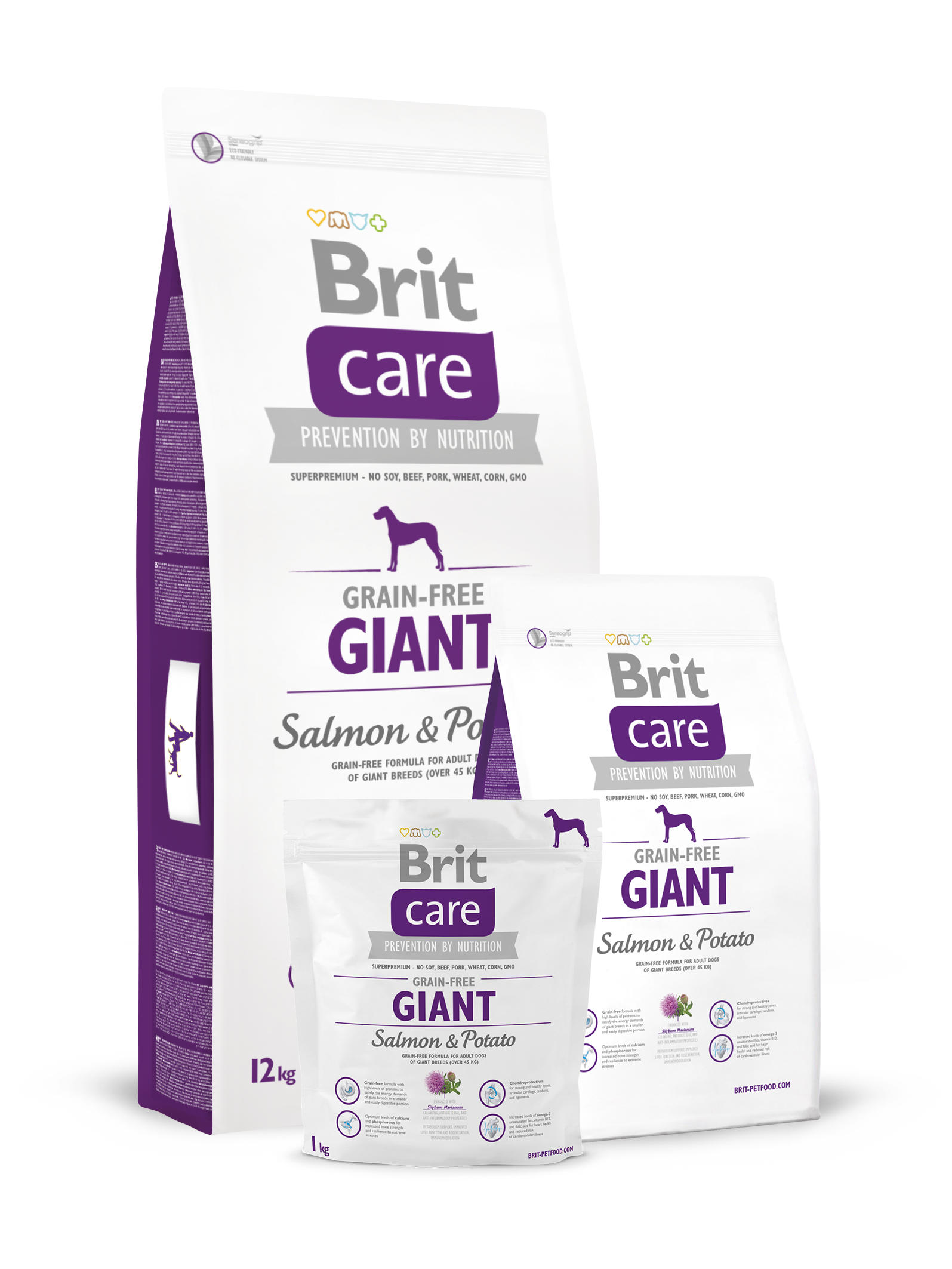 Ingredients & Nutrition
INGREDIENTS
Composition:
Dried salmon (35%), potatoes (32%), salmon protein (12%), chicken fat (preserved with tocopherols), dried apples, natural flavors, salmon oil (2%), brewer's yeast, hydrolyzed crustacean shells (a source of glucosamine, 320 mg/kg), cartilage extract (a source of chondroitin, 190 mg/kg), mannanoligosaccharides (150 mg/kg), herbs and fruits (rosemary, cloves, citrus, curcuma, 150 mg/kg), fructooligosaccharides (100 mg/kg), yucca schidigera (100 mg/kg), inulin (90 mg/kg), milk thistle (75 mg/kg)..
Nutritional composition:
Vitamin A (E672) 20,000 IU, vitamin D3 (E671) 1,500 IU, vitamin E (α-tocopherol) (3a700) 500 mg, vitamin C (E300) 200 mg, choline chloride 600 mg, biotin 0.6 mg, vitamin B1 1 mg, vitamin B2 4 mg, niacinamide (3a315) 12 mg, calcium panthothenate 10 mg, vitamin B6 (3a831) 1 mg, folic acid (3a316) 0.5 mg, vitamin B12 0.04 mg, zinc (E6) 80 mg, iron (E1) 70 mg, manganese (E5) 35 mg, iodine (E2) 0.65 mg, copper (E4) 15 mg, selenium (3b8.10) 0.25 mg
GUARANTEED NUTRITION
CALORIE CONTENT (CALCULATED)
NA

kcal/kg
GUARANTEED ANALYSIS
35%

Dried Salmon

32%

Potato

12%

Salmon Protein

16%

Crude fat

2%

Salmon Oil

7.0%

Crude ash

28%

Crude protein

2.5%

Crude fiber

10%

Moisture

1.2%

Calcium

1.00%

Phosphorus
Feeding Instructions
Please pay attention to your dog's daily ration of the recommended food to get the ideal weight gain of your dog and prevent overweight. Your dog should always have an access to fresh water. The balanced dog food has to contain all nutritious elements necessary for healthy development of pets. Organic substances — fats, proteins, and carbohydrates — are necessary for energy development. In addition, they participate in the hemopoietic processes and also regulate work of some organs.

Additional Information
Additional Information
| | |
| --- | --- |
| Weight | N/A |
| Weight | 1 KG, 12 KG, 3 KG |
Ratings & Reviews

Write a review