BRIT CARE DAISY- OVERWEIGHT CAT HYPOALLERGENIC – TURKEY & RICE
A hypoallergenic kibble - for the feline that needs to loose weight.

$5.00 – $24.00
I'm a gourmand and food is my passion. I know I'll get a treat if I cock my head to one side and meow. But, more's the pity, I've put on so much weight I need to do something about it. I don't want the cute tomcat next door to see me like this. They bought me special low-fat granules rich in highly digestible protein.
BRIT CARE DAISY- OVERWEIGHT CAT
HYPOALLERGENIC  – TURKEY & RICE
A hypoallergenic kibble – for the feline that needs to loose weight.

I'm a gourmet and food is my passion. I like trying the different treats which the local kids bring me. I also know that if I tilt my head to one side and meow my Mistress always reaches into the fridge to get me a treat. But oops, when I caught a glimpse of my reflection in the mirror the other day, it gave me a shock. I've put on so much weight, immediate action is needed right now. The most important thing is that Charlie, the tomcat next door, doesn't notice anything. I and my Mistress decided to go on a diet together. She got me special food, which contains little fat and is rich in easily digestible proteins. I believe it can help me lose weight and soon I'll be able to show myself in front of Charlie and whip my tail proudly

When a cat is overweight, it is important to introduce a radical change of diet in order to kick-start the natural metabolism and stave off excessive fat deposition. 
A high meat content
helps to maintain fitness and muscle tissue, while the 
low fat intake 
ensures that fat is taken from the excess body reserves instead.

L-carnitine speeds up weight loss by encouraging the burning of excess fat.

The combination of soluble fibres made from psyllium, beet and apple aids digestion and prevents the build-up of undesirable components from food.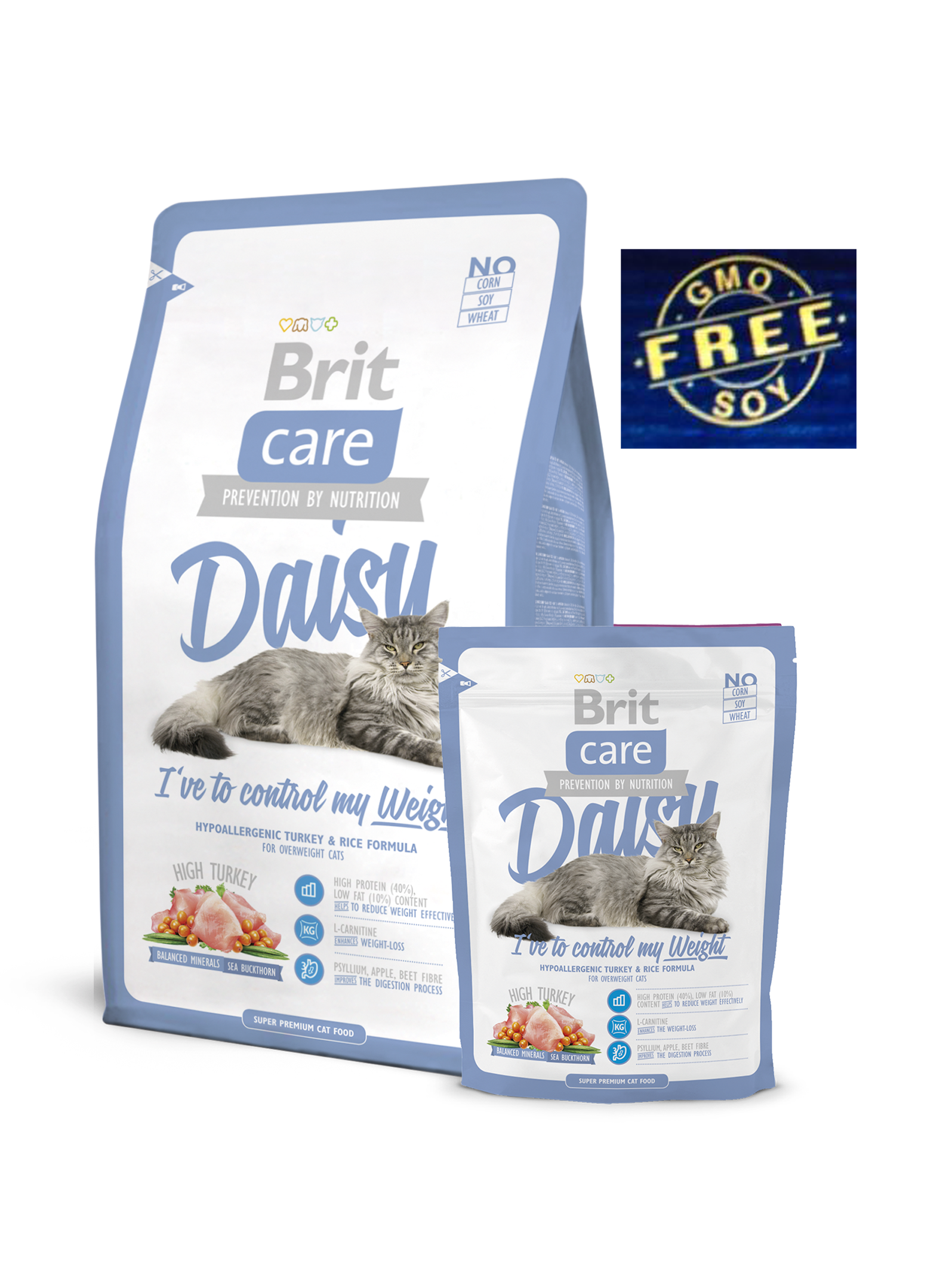 Ingredients & Nutrition
INGREDIENTS
Composition:
turkey dehydrated (26%), rice, chicken dehydrated (12%), chicken deboned (10%), chicken fat (preserved with tocopherols), dried apples, rice bran, beet pulp, brewer´s yeast, chicken liver (2%), salmon oil, psyllium (200 mg/kg), mannan-oligosaccharides (155 mg/kg), fructo-oligosaccharides (125 mg/kg), yucca schidigera extract (85 mg/kg), sea buckthorn (50 mg/kg).
Analytical ingredients:
crude protein 40 %, fat content 10 %, crude fibre 6.2 %, crude ash 5.6 %, moisture 10 %, calcium 1.6 %, phosphorus 1.2 %, sodium 0.2 %, magnesium 0.07 %.
Nutritional composition:
vitamin A (E672) 22 500 IU, vitamin D3 (E671) 900 IU, vitamin E (3a700) 650 mg, vitamin C (E300) 300 mg, taurine 2 300 mg, choline chloride 2 100 mg, L-carnitine 200 mg, niacin 40 mg, biotin 1.8 mg, zinc (E6) 150 mg, manganese (E5) 56 mg, iron (E1) 47 mg, copper (E4) 11 mg, iodine (E2) 3.7 mg, selenium (E8) 0.23 mg, DL-methionine (3.1.1.) 13 mg, arginine (3c3.6.1) 11 mg, L-lysine (3.2.3.) 9 mg, sodium hexametaphosphate (E452i) 710 mg. Omega 3: 0,17%, Omega 6: 1,1%.
Metabolizable energy:
3 650 kcal/kg
GUARANTEED NUTRITION
CALORIE CONTENT (CALCULATED)
3 650 kcal/kg

Kcal/Kg
GUARANTEED ANALYSIS
40%

Crude protein

10%

Crude fat

10%

Moisture

5.6%

Crude ash

1.2%

Phosphorus

1.1%

Omega 6 fatty acids

0.2%

Natrium

0.7%

Magnesium
Feeding Instructions
| | | | |
| --- | --- | --- | --- |
| Weight of cat (kg) | 2-3 | 3-5 | 5-7 |
| Amount (g) | 35-50 | 50-70 | 70-90 |

Additional Information
Additional Information
| | |
| --- | --- |
| Weight | N/A |
| Weight | 2 KG, 5 KG |
Ratings & Reviews

Write a review